CGoban + GNUGo for Zaurus Clamshell
Unable to find a decent go for the my Zaurus c860 I decided to create my own from CGoban and GNUGo.
Here is what I did find:
This port has only been tested with Cacko/Qt 1.21 on my c860 with X/qt for X11, more information about Cacko/Qt can be found at http://www.zaurususergroup.com.
The included GNUGo is probably no different than any other, I built it for the sake of building it. If you prefer another just place it in /usr/local/bin.
The CGoban has been patched to provide the following features:
Initial .cgobanrc to use /usr/local/bin/gnugo and defaults to black/human, white/gnugo.
Replaced unreadable stipple with gray. Why any application after the 80s uses stipple is beyond belief. It is unreadable.
Reformatted the screen layout to be optimal for 640x480 displays.

New screen layout: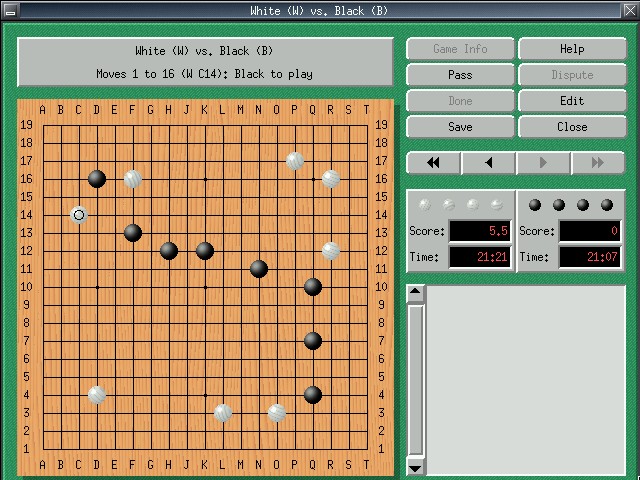 Downloads:
Send questions/comments: egan _at_ sense.net